Vietnam Banking Report 2019 now available for pre-order at a discount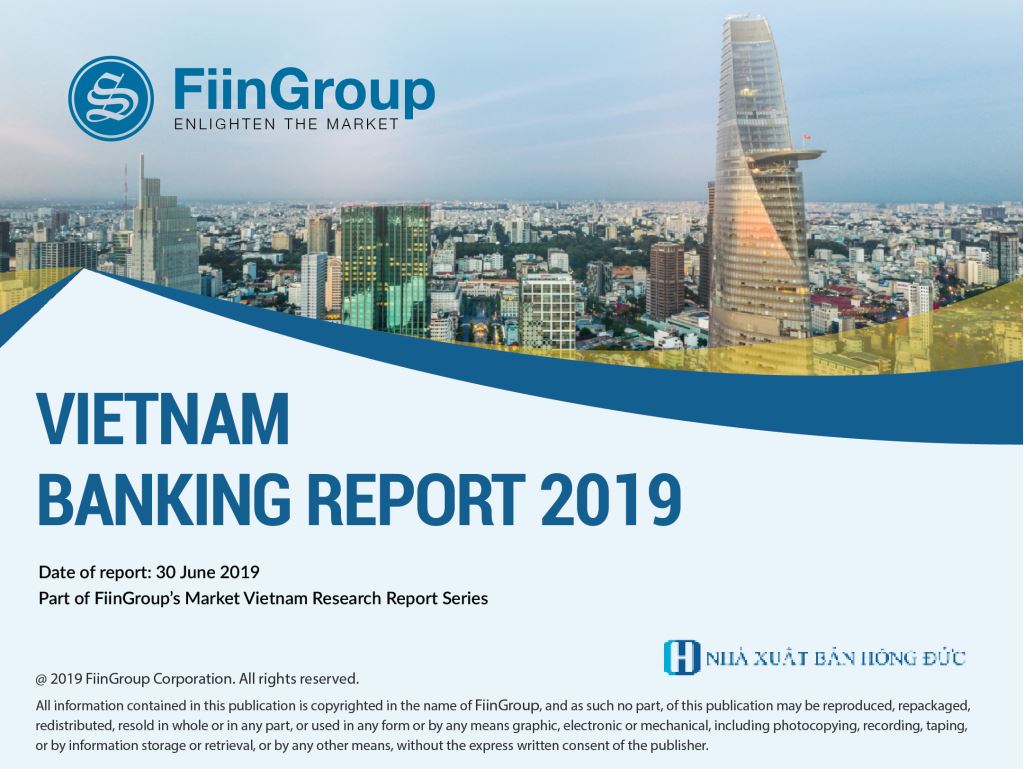 FiinGroup's highly anticipated Vietnam Banking Report 2019 is coming out in June or possibly early July. Pre-order by July 7 to get 5% off and exclusive offers!


ABOUT THIS REPORT
Vietnam's strategy is to develop a "more balanced capital market structure" – that is, strengthening the financial and capital markets via restructuring the banking sector and developing the fixed income and equities markets. This direction guides policy releases e.g. restrictions on real estate lending, capital adequacy requirements, short-term deposits for medium- and long-term lending ratios, etc. which means to shift the burden of long-term loans from the banking sector to the capital markets. 
In this report, we review the results of Vietnam's efforts to (i)  raise capital adequacy ratios at banks via Basel 2 implementation by 2020,  (ii) reduce bad debts in the last seven years since 2012, as well as (iii) consolidate the banking. Expect an eventful year for banks, given the newly issued requirement that all banks have to be listed by 2020, bank's continued profitability despite lackluster corporate's performance in 2018 and 1Q2019,  and the digital and retail trends sweeping changes throughout the sector.
To keep up-to-date with market happenings and M&A pressures on Vietnam's banks, pre-order since today.
WHY BUY THIS REPORT?
Gain competitive intelligence about market leaders. Track key industry trends, opportunities and threats. Inform your marketing, brand, strategy and market development, sales and supply functions.
TABLE OF CONTENTS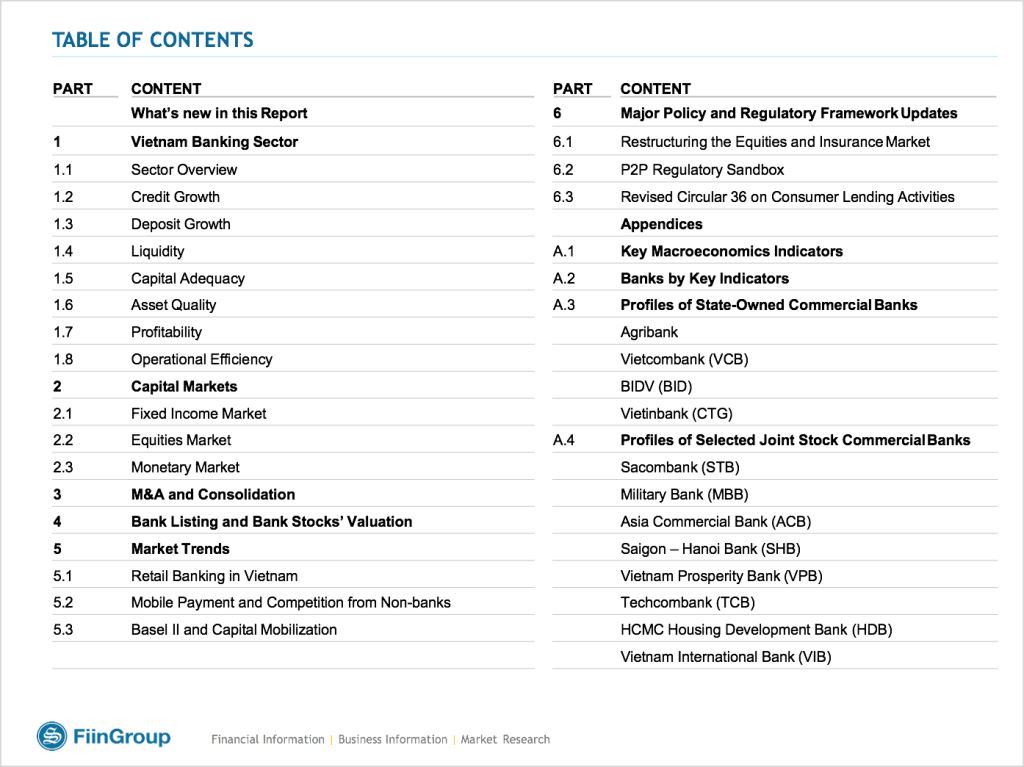 OUR RESEARCH TEAM & EXPERT CHANNEL
At FiinGroup, we have a team of experienced professionals who previously worked for the World's prestigious advisory firms including PricewaterhouseCoopers, Deloitte and large foreign private equity funds including Vietnam Holding Asset Management, BIDV – Vietnam Partners Investment Management.
Our experts have advised successfully many similar market entry and investment projects by large industry players penetrating into Vietnam markets.
Find out more of our research team & expert channel
REVIEW OUR VIETNAM BANKING REPORT 2018 FOR REFERENCE

CLIENT ADVISORY & MORE INFORMATION
Our client advisor will help you find what you need. Contact us for more information:
Hanoi Head Office +84 24 3562 6962
Ho Chi Minh City Branch +84 28 3933 3586
Email: research.support@fiingroup.vn
Monday – Friday, from 8:30 to 18:00 Vietnam Time
Source: FiinGroup