INFOGRAPHIC: Vietnam consumer finance market 2019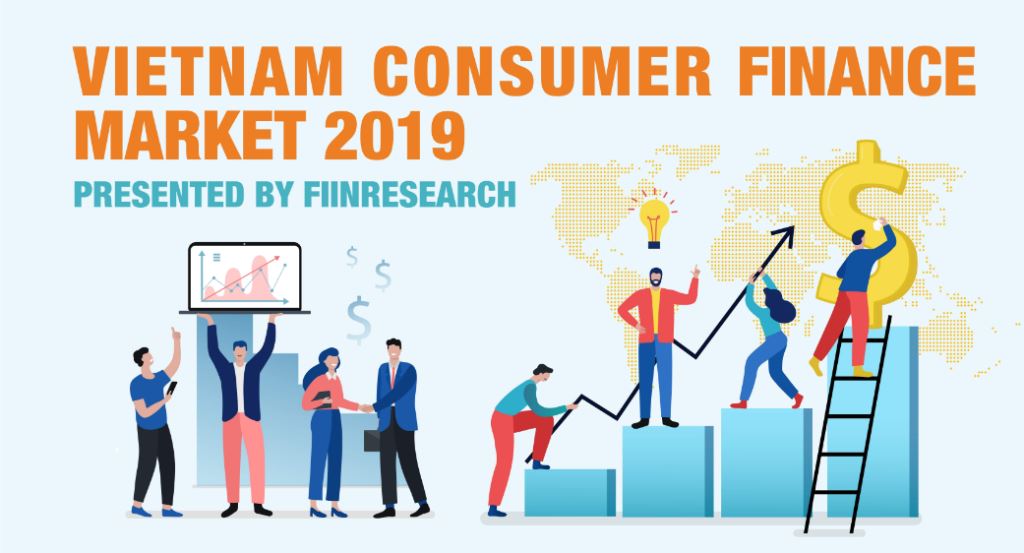 After a period of strong loan book growth during 2013-2017, Vietnam has witnessed a slowdown - the national loan book grew by 14% in 2018 compared to 18% in 2017. Concerns about aggressive lending practices, and the possible risk in the real estate and non-production sectors have resulted in a tightening of regulations by the State Bank of Vietnam (SBV). Additionally, the focus was on resolving the legacy bad debt with the resulting non-performing loans ratio (NPL) at only 1.89% by YE2018. Considering these events, the SBV also set a modest target of 14% YoY credit growth for 2019.
The strongest driver for credit growth, the consumer finance market, has been maturing after several years of exponential growth. In 2018, CF increased its contribution to the national loan book, at 19.7%, compared to 16.7% in 2017. At the same time, although the market has been growing at 59% YoY for the last five years, in 2018, the overall growth registered at 30.4%. The slowdown is attributed to the market's development, growing from a larger base, the increasing exposure to real estate loans, as well as the saturation of some of CF key products such as installment loans for home appliances and consumer electronics.
This infographic is based on the market research report "Vietnam Consumer Finance Market Report 2019. To explore this sector in more depth, please click here

Source: FiinGroup