YOUR Career with fiingroup
Our experts collect, connect, analyze, interpret and visualize data to give it meaning, to power more transparent financial markets and drive a more sustainable world. If you're the kind of person who values pushing boundaries as a team, bring your passion and potential to our community-driven workplace.
Our Values & Culture
We've created a culture where our people are free to deliver. Here, they can push boundaries, drive change and have a positive impact on the world. Join us, and we'll do all we can to enable you to make our customers successful as part of a world-class community.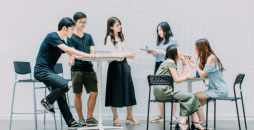 Potential Opportunities:
Potential customers
Better lead generation
Insightful comparison
Unique Insights:
Unveil insightful data through official and third-party data.